Bravo USA OWB Holster for CZ P10-C
Type: Concealment Holster
Style: Belt (OWB) / (3 O'Clock carry)
Adjustable Retention: YES
Tall Sight Clearance: YES up to .355" Inches
Threaded Barrel: YES up to .6320" Diameter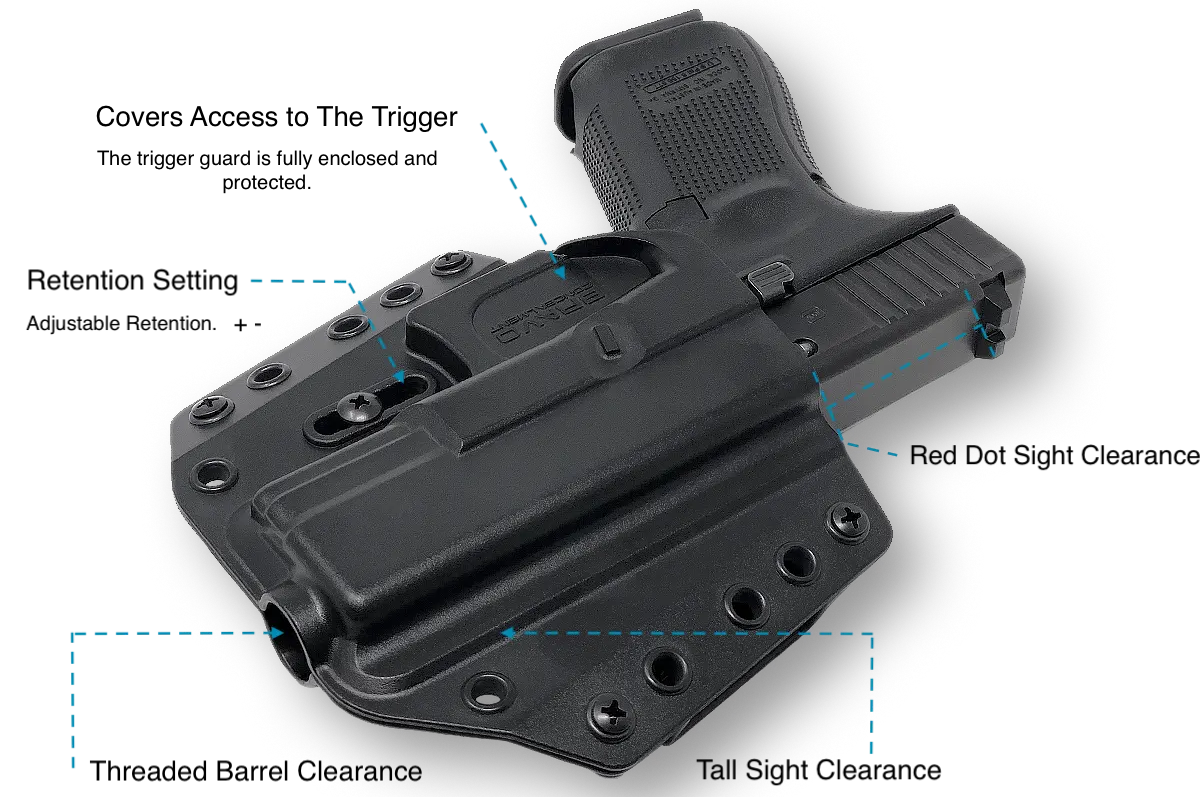 Sweat Guard
Bravo Concealment Holsters come standard with a (Semi-Full) sweat guard to keep your clothing and bare skin intact from gun slide discomfort. It also serves as a guide when re-holstering your firearm.
Forward Cant
Our BCA OWB Holster comes standard with a 10° degree forward cant. This enhances concealment when carrying OWB.
Pancake Loops 3.0
These belt loops allow for your BCA 3.0 Gun Holster to sit closer to your body by simply cinching up your belt. The redesign allows you to adjust the cant up or down on your BCA 3.0 Holster for better concealment.